We believe craftsmanship and quality exceed everything, which is why Elite runs one job at a time. Start to finish you work directly with either the owner or the most knowledgeable employees and we don't leave until your job is complete. Being a general contractor for 30+ years, Clay understands how important this is to people. He also knows that customers want to work with people they can trust, get the best technology for their money, and have an easy installation process. Elite Solar focuses on these three items, making them our top priority. Besides the quality of work, what sets us aside is we do custom builds and can put solar on any roof, side of the hill, or vehicle that you can imagine. And we don't mind thinking outside the box. After all it's your home, your dream, and your long term contract with the sun.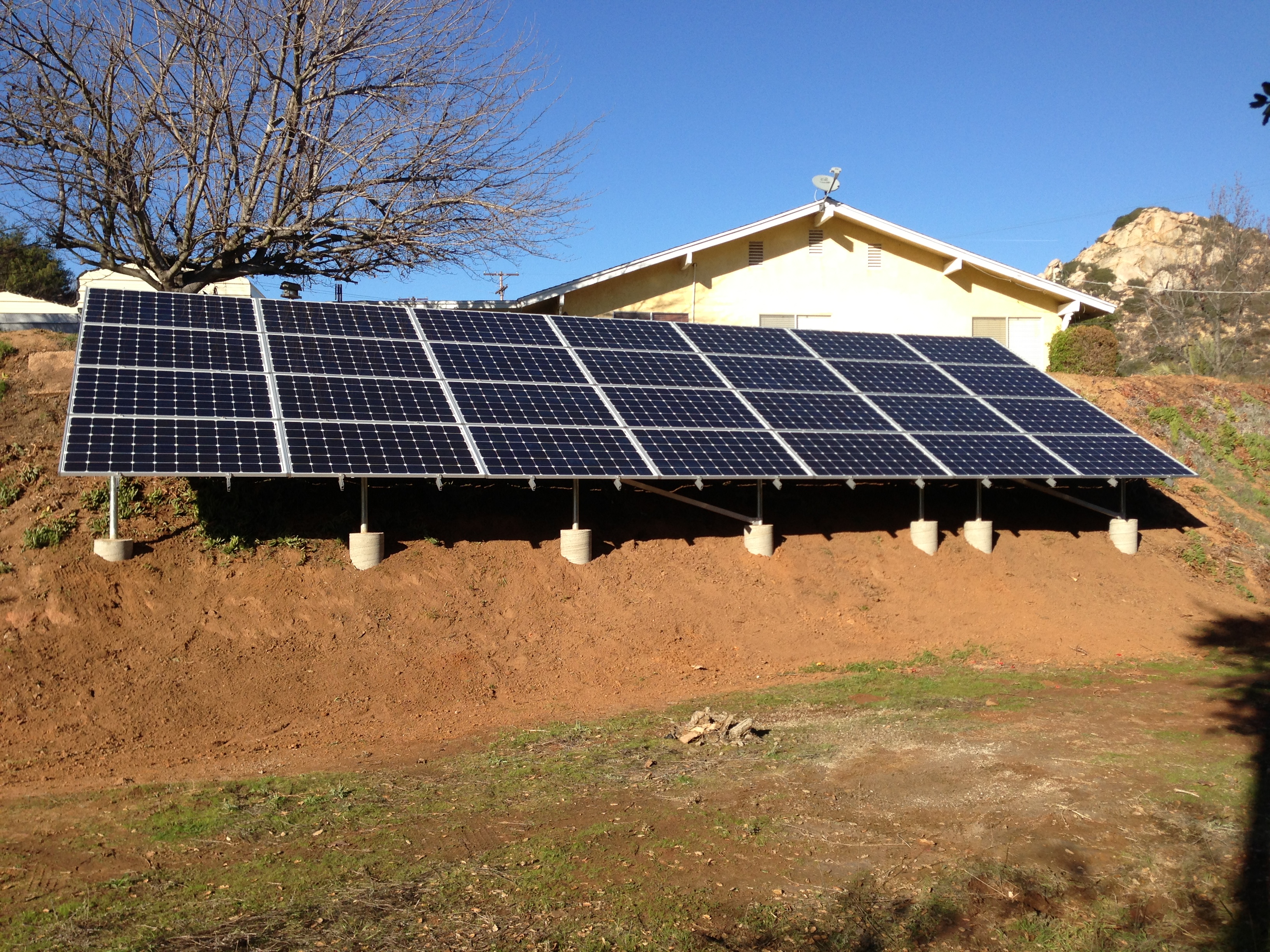 Ramona, California
The best place for solar panels on this property was behind the house and in order to avoid giving up valuable space, we did a ground mount installation.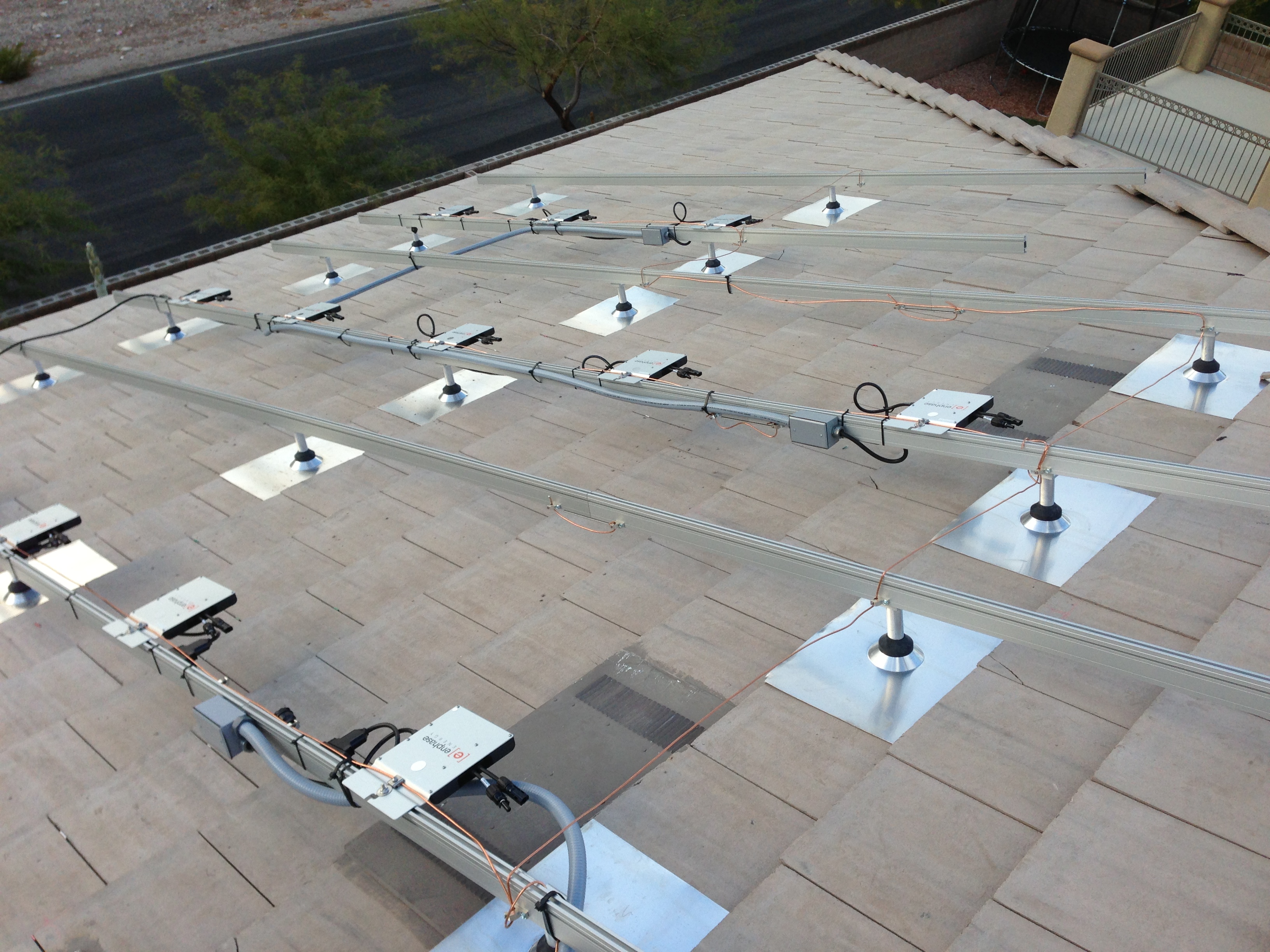 Escondido, California
This is a rooftop with concrete tiles. We removed each tile then cut a small square which perfectly fit each mount.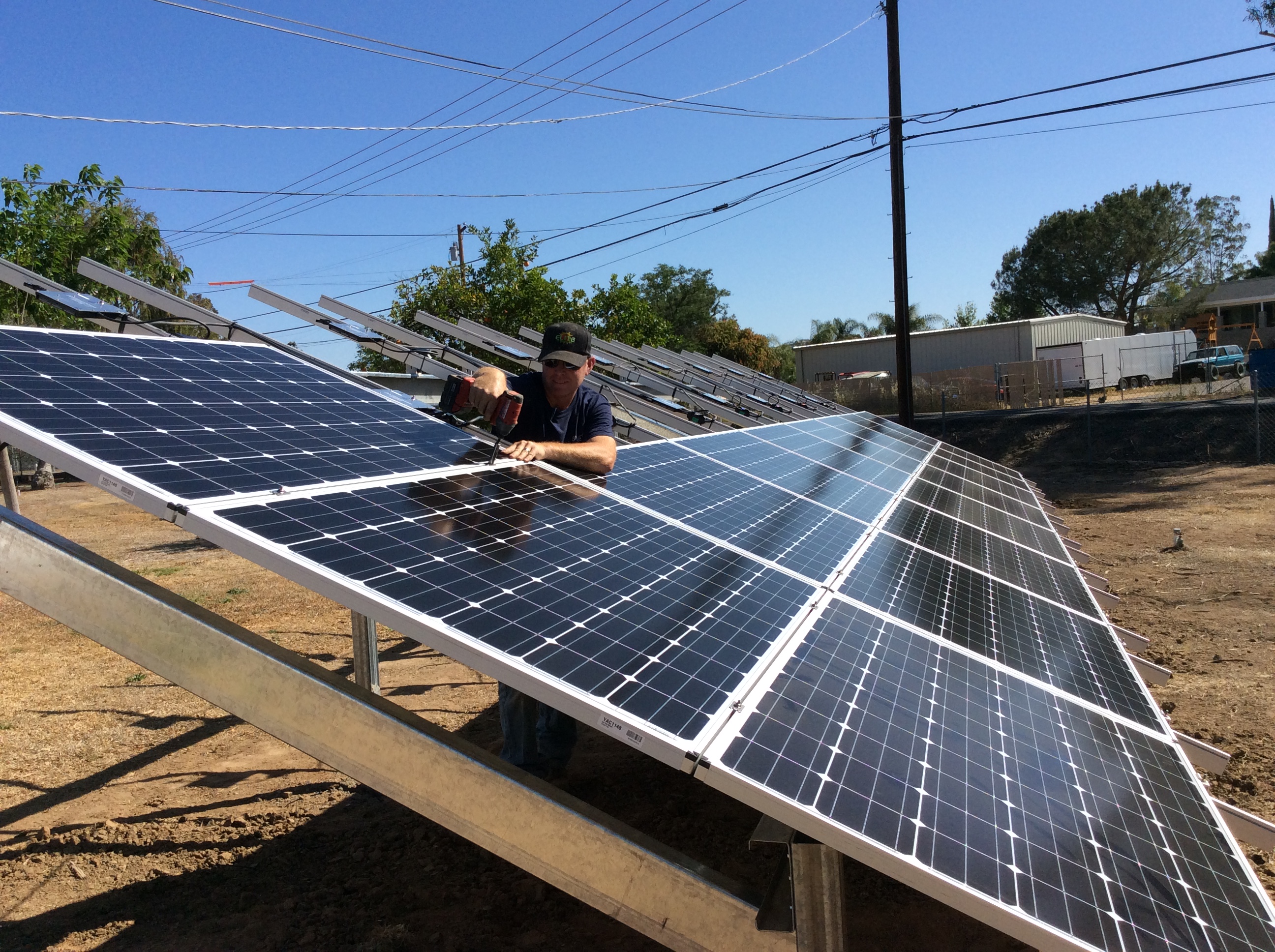 Lakeside, California
Clay Hath, the owner, in action constructing a ground mount system. He checks every job Elite Solar does, just to make sure it's perfect.